State-of-the-Art Facilities
The UNC Nutrition Research Institute (NRI) building is located on the 350-acre North Carolina Research Campus in Kannapolis, just 30 minutes north of Charlotte. The NRI building is equipped with advanced wet laboratories to meet the needs of bench scientists in their basic and applied research, clinical facilities for assessing, measuring, processing, and examining clinical study participants, and a variety of meeting areas and office spaces.
The NRI provides state-of-the-art laboratories with modern equipment for experiments that require 1) pyrosequencing to conduct quantitative genetic analyses; 2) gene sequencing and gene expression analyses; and 3) genomic and bacterial DNA purification. Labs are outfitted with time- and effort-saving instruments that perform rapid, high-precision polymerase chain reaction (PCR) as well as sensitive and flexible sorting procedures. Within steps of each laboratory are centrally located shared facilities, including cell and tissue culture rooms, –80* C freezers, imaging suites, microscopy areas, animal housing, centrifuges and incubators. All labs are furnished with ample work and storage spaces, protective hoods, ventilation systems and power back-up.
The Clinical Research Core provides multi-disciplinary services and equipment in one location for human nutrition research investigators:  
Human metabolism and body composition assessments
Clinical laboratory and support services
Preparation and delivery of precisely designed meals for study participant
The NRI's location on the NCRC puts our scientists only footsteps away from the DHMRI which offers some of the best biotechnology equipment available, including a molecular genomics laboratory, a metabolomics laboratory, a 950 MHz nuclear magnetic resonance super conducting magnet, a broad array of microscopy technologies and other capabilities.
The NRI building was designed with collaboration, collegiality and productivity in mind. Meeting areas and office space adjoin or connect the different clinical and laboratory research areas throughout the building. In addition to the 32,500 square feet of wet space is another 18,000 square feet of laboratory offices and conference areas fully equipped with virtual conferencing.
UNC Nutrition Research Institute
500 Laureate Way
Kannapolis, NC 28081
704-250-5000
UNC Nutrition Research Institute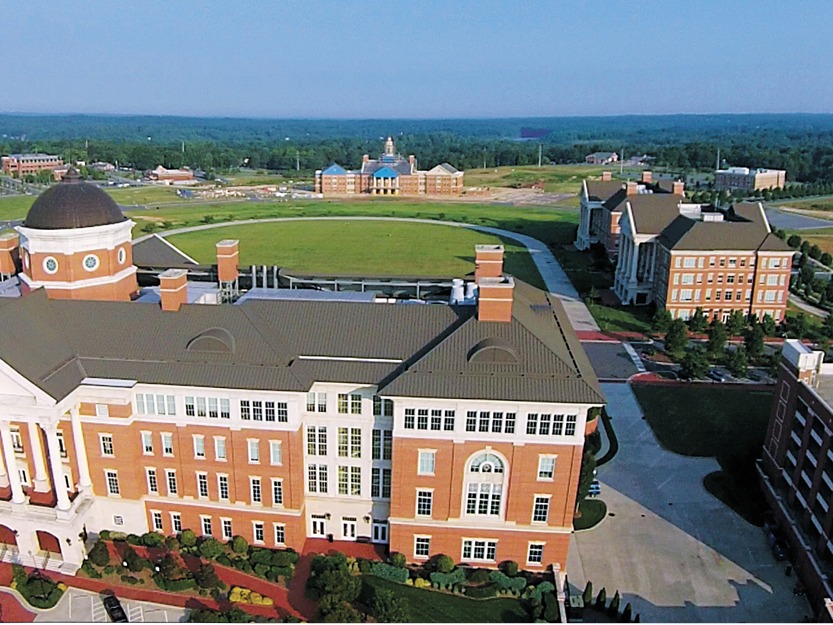 UNC Chapel Hill
The Nutrition Research Institute is a unit of the University of North Carolina at Chapel Hill. With an environment that inspires pioneering research, innovation, and entrepreneurship, UNC Chapel Hill has long been an agent for economic prosperity in North Carolina. At the NRI we are proud of our Carolina heritage and to be representing it on the North Carolina Research Campus in Kannapolis.
NC Research Campus
The North Carolina Research Campus in Kannapolis, just north of Charlotte, is home to eight university research centers, plus industry, government and nonprofit organizations that share the goal of empowering human health through nutrition. Collectively, scientists focus on understanding the science behind precision nutrition and safer, more nutritious crops and foods.