This article was originally published on transforming-science.com.
Holiday meals are one of the joys of the season that inevitably become the bane of each New Year, but it doesn't have to be that way!
Seasonal delights are often packed with sugar, "bad" fat and holiday memories that make the temptation too much. This season, nutrition experts at the North Carolina Research Campus (NCRC) offer their tips, suggestions, and personal recipe favorites that will help you enjoy your favorite foods without carrying them with you into 2017.
Our experts are: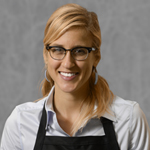 Aubrey Mast, MPH, who is an Extension Associate in Nutrition at the N.C. State Plants for Human Health Institute (PHHI), and she dedicates her time to promoting the healthy characteristics of fruits and vegetables. She has a reasonable and nutritious approach to holiday meals, and her tips and suggestions are easy to incorporate into your family traditions.


---

Chef Mark Allison, who is the Director of Culinary Nutrition for the Dole Nutrition Institute (DNI) at the NCRC, and he spends his days collaborating with the top scientists in nutrition to design healthy, practical, and good-tasting meals.



---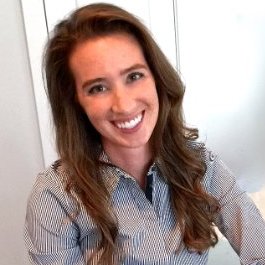 Meghan Charpentier, MS, MPH, who is the Healthy PALS and Nutrition Coordinator at the Cabarrus Health Alliance.



---
Turkey, Gravy, and Stuffing
Everyone wants to splurge on turkey and gravy during the holidays.
"There's nothing wrong with the traditional turkey," says Allison. "Roast your turkey as opposed to deep frying, and aim for a portion about the size of your palm."
"If you're going to eat turkey, make sure you have more fruits and vegetables on your plate than the turkey," Mast says. "A little bit goes a long way; it's all about moderation."
For the gravy, limit the amount of turkey fat you use. Using vegetables for gravy is also an option, and swapping out the milk for coconut milk or almond milk reduces calorie content.
Also consider this: dark meat has more calories than white meat, but it also has more vitamins and minerals. Allison suggests that the best approach might be to enjoy a little of bit of both, without the skin.
For stuffing, Mast suggests this: "instead of simply making this dish with bread, milk, and eggs, challenge yourself to find several vegetables to add to the dish."
Make Veggies the Main Dish
Making veggies the main dish sounds like heresy on the holidays, but with proper preparation it is a tasty way to cut down on the fat in your holiday meal. "Make half of your plate colorful with produce," Charpentier suggests.
Replace the traditional dairy used in mashed potato dishes with Kefir, a fermented dairy beverage. "Kefir provides probiotics in the dish rather than just fat from milk," Mast explains. Probiotics can help with digestion and lactose intolerance. Using coconut milk, almond milk, or replacing potatoes with cauliflower is also a good choice. Mast says that anytime you can replace whole milk with these products, it is an easy way to minimize calorie consumption. For more on dietary fats, click here.
You can also try nixing the potatoes all together. Allison suggests trying mashed cauliflower or roasted cauliflower in place of creamy mashed potatoes.
Whatever vegetables your family likes to enjoy during the holidays, steam or roast them to minimize calorie intake and maximize nutrient consumption. "Roasted broccoli makes a healthy side, but don't ruin it by adding butter or mounds of cheese," Allison suggests.
And, Charpentier adds, try swapping mayonnaise for plain Greek yogurt, hummus or avocado; oils for applesauce; and white sugar for pure maple or agave syrup for a healthier alternative when baking, making salads, or dressings.
For sweet potato casserole, are marshmallows really needed? "Sweet potatoes are naturally super sweet, but if you are really going for a dessert-like dish, try
graham crackers or crushed walnuts and pecans on top," Mast suggests. "You get the crunch and the sweet." Additionally, consider trying anthocyanin-rich purple sweet potatoes this year. "They pack more of the antioxidant punch," she emphasized.
Also consider baking or roasting sweet potatoes. For a savory approach on a sweet potato dish, Allison recommends Roasted Sweet Potatoes with Spinach and Mushrooms.
Make your own cranberry sauce! Both Mast and Allison believe in creating this dish from scratch to boost consumption of phytochemicals and anthocyanins, the antioxidants that free the body of harmful free radicals. Fruits and vegetables are bursting with them and make a great addition to the holiday meal.
"A really good option for capturing all of the phytochemicals and anthocyanins found in cranberries is to make this dish with fresh cranberries, rather than canned options, where these nutrients are broken down during processing," Mast says.
Click here for Allison's favorite recipe for cranberry sauce.
For more reasons to give yourself the gift of vegetables, click here.
Pumpkin vs. Other Holiday Pies
Mast says that roasting carrots, sweet potatoes, and winter squash and combining all of these tasty veggies in a pumpkin pie rather than choosing canned pumpkin filling gives you three delicious and nutritious servings of vegetables in one pie. Sweet potatoes and winter squash have a deliciously sweet flavor that perfectly complements pumpkin, and no one will know the difference!
Allison agrees with Mast's approach, and noted that if you are going to eat pie, choose pumpkin. It is usually a healthier option because it is a little lower in fat and calories and loaded with vitamin A.
Plus, cut back from the start by choosing a smaller plate. "We tend to fill an entire plate with food because we want to sample everything," Charpentier explains. "However, if you have a smaller plate, you are already saving yourself from extra fat, sodium, and sugar."
Track the Sugar
According to Mast, the "biggest culprits" during the holiday season are the treats packed with sugar. She suggests limiting the sweets, and knowing how much sugar is recommended by the Dietary Guidelines for Americans is one step toward making healthy choices.
Additionally, think twice before skipping meals to "save up" for your favorite dessert. Charpentier says this is "actually worse for your health than continuing your regular routine. Your blood sugar will be harder to manage, and there is a greater chance of you overeating, rather than having a normal-sized portion when it comes time for the main event."
Drink Up and Be Active
Mast, Allison, and Charpentier all stress the importance of drinking water during and in between meals. "It takes our body almost ten minutes to send the signal to the brain that we're full, and in that ten minute range, you could potentially be overeating," Mast says. "Drinking water can help fill you up."
Allison suggests adding "a few fresh berries, cucumber, or slices of citrus for natural flavor."
The holidays are a time for making memories, spending time with family, and eating delicious meals. Adding nutritious ingredients to your favorite winter dishes doesn't have to take away from the experience. Getting active and getting outside is an important part of minimizing the impact of our holiday meals on our health. So for every football game you watch on television this year, make sure to get up and play a little too.
Recipes
Wild Blueberry and Roasted Sweet Potato Salad
Cranberry Salsa
Healthy Cranberry Sauce
Blueberries and Winter Squash Medley
Holiday Cobb Salad
Roast Turkey Salad with Cranberry Vinaigrette (Think leftovers!)
Winter Wreath with Bananas and Berries
Travel Snacks
---
For more nutrition and cooking tips from Chef Mark Allison, check out his personal blog at https://www.chefmarkallison.com/. Read more about Aubrey Mast and her role at PHHI, at https://plantsforhumanhealth.ncsu.edu/healthy-living/. For more recipes and nutrition videos with Meghan Charpentier and the Cabarrus Health Alliance, visit: https://www.cabarrushealth.org/299/Cooking-Classes.
---