Speed Dating with the NRI: 3-Minute Nutrition Theories
Wednesday, February 15 at 6 PM
Rowan Cabarrus Community College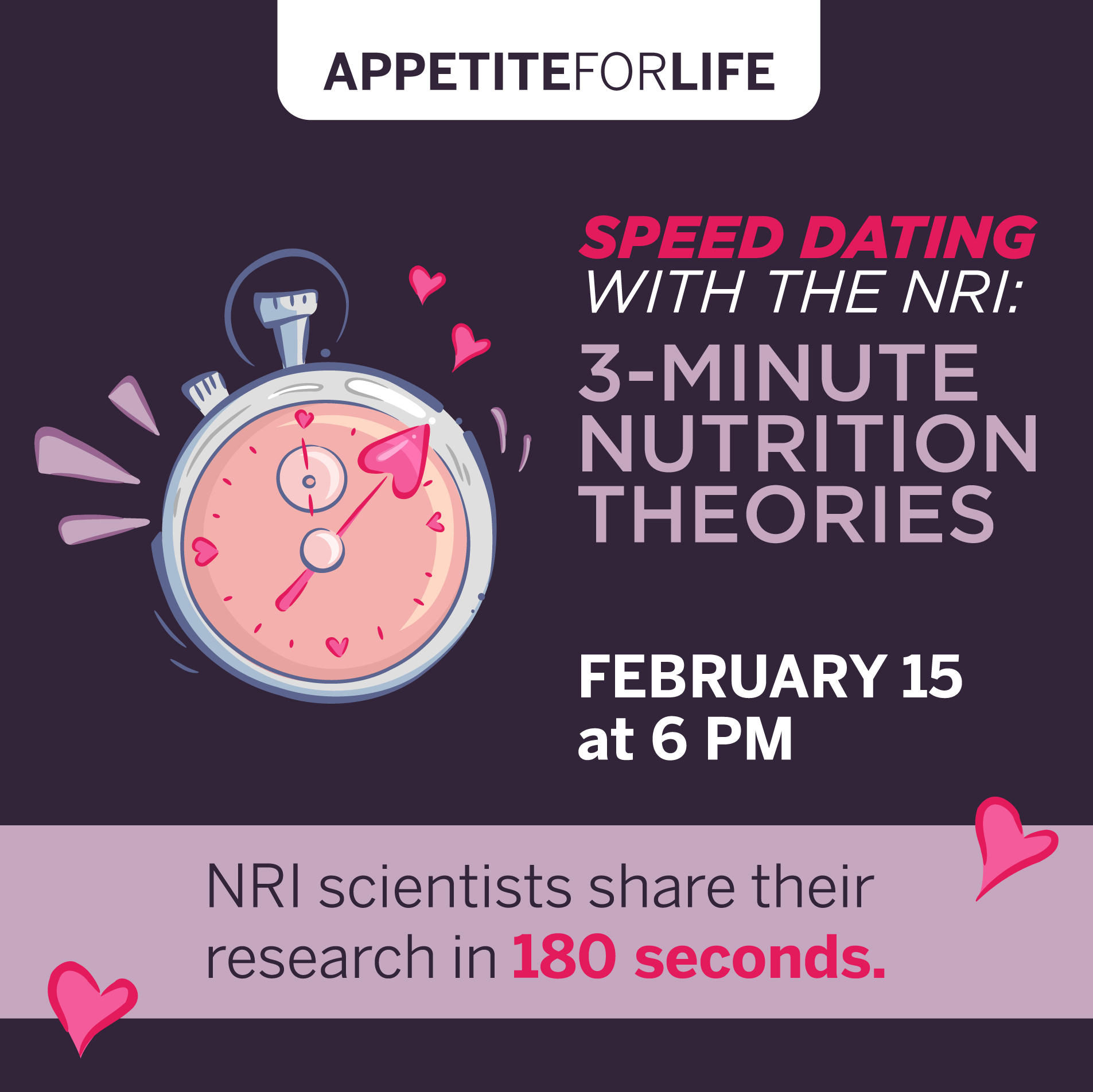 Ever wonder what's going on in those big buildings on the North Carolina Research Campus? Heard there are a bunch of scientists working on nutrition…stuff?
On February 15, you're invited to hear eight of the Nutrition Research Institute's scientists explain what it is they're investigating and why it's so important—in just 3 minutes each!
Principal investigators, postdocs, doctoral students, and research specialists will take the mic to reveal the theories, concepts and ideas that underlie their exacting work in the laboratory and clinic.
These 3-minute theory presentations are designed to effectively explain complex scientific research in down-to-earth language for a non-scientific audience. 
Join us for an enlightening and fun hour of 3-Minute Nutrition Theories. Like speed dating – without the stress! 

Event begins at 6:00 PM at 399 Biotechnology Lane, Kannapolis, NC 28081
You won't want to miss this exciting Appetite for Life event!