Joining the UNC Nutrition Research Institute (NRI) in 2010, Dr. Martin Kohlmeier serves as faculty and primary investigator in the NRI Nutrigenetics Laboratory. He focuses on laboratory diagnostics and nutritional genetics. With more than thirty years of experience in nutrition research, he has developed novel biochemical methods for the assessment of dietary intake and nutrient adequacy.
Dr. Kohlmeier's research explores how to help individuals safely navigate daily food choices and how those choices might affect cancer risk. Dedicated to helping the public benefit from recent advancements in genetics and nutrition, Dr. Kohlmeier uses this new technology to read the body's DNA blueprint down to very fine details. His goal is to translate this data into practical directions for people's health. Currently, he is developing software that can use detailed genetic information to tell consumers which foods are healthiest for them.
Notably, Dr. Kohlmeier authored Nutrient Metabolism, a textbook describing how the body handles about one hundred important compounds in food, from alcohol to zinc. The textbook outlines the major food sources of these compounds, and additional related information, such as our chemical senses, appetite and thirst, and the nutrient path from food to the using body part. The strength of the book is that a rich collection of information on each of the food ingredients is easily accessible in one place, making it a powerful resource for researchers, health professionals, and anyone needing nutrition facts at their fingertips.
Dr. Kohlmeier earned doctorates in medicine, biochemistry and clinical biochemistry from Heidelberg University and Freie Universität, Berlin, and is the lead author of numerous online nutrition courses for healthcare professionals. In addition to his role at the UNC NRI, Dr. Kohlmeier maintains his appointment as a Research Professor with the Department of Nutrition, UNC-Chapel Hill, School of Medicine and School of Public Health.
Kohlmeier's Research Team
Emmanuel Baah, MD, MPH
Postdoctoral Research Associate, HRC
Dr. Baah is from Ghana where he practiced medicine before migrating to the United States. He says, "My passion to go into medicine stems from the experiences I had growing up in a small town of about a thousand people with limited access to healthcare. I developed the passion to go into research because I believe it is the driving force to the future of medicine." He graduated from UNC-Charlotte with a Master's in Epidemiology in May 2020. His areas of interest include genetic epidemiology, nutrigenomics, and nutrigenetics. He currently works with Dr. Martin Kohlmeier to strengthen training programs in precision nutrition, particularly for physicians.
ebaah@unc.edu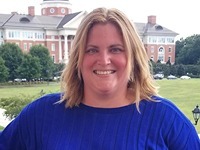 Victoria Fabry, MS
Clinical Study Coordinator, HRC
Victoria joined the UNC Nutrition Research Institute in September 2021 as a Clinical Research Specialist. She recently completed her Master of Science degree in Nutrition and Rural Development from Ghent University. Victoria has nearly a decade of experience assisting clinical trials and population-based surveillance studies, and she is passionate about nutritional epidemiology and food security. Her career ambition is to promote equitable access to health and nutrition. Victoria will work with Dr. Martin Kohlmeier and assist the projects headed at the Human Research Core.
victoria_fabry@unc.edu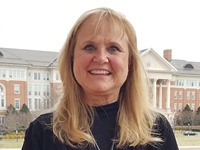 Neplus Hall
Research Dental Hygienist, Kohlmeier Team
Neplus Hall joined the NRI in February 2022 as part of a new dental research study being led by the Kohlmeier Team. She has her dental assisting certification, is a certified emergency medical technician, and has an AAS in dental hygiene. She enjoys serving her dental community through prevention, dental therapy, and maintaining exceptional oral care. She is excited to embrace her journey into research. Neplus is very active in her church, enjoys teaching CPR, kayaking, and gardening.
Publications