Module Structure
Live session with instructor:
10 min Welcome and participant intro
10 min Repetition live with Instructor.

 

5 min Repetition counseling
Go to live breakouts.
20 min Peer-to-peer counseling
3 per group (rotating doctor, patient, observer), 3 cases, each 1 plus 5 minutes
Back to live group session.
2 min Preview
10 min Discussion of counseling session
Submit learner survey.
Reading assignment:
Recommended textbook: Kohlmeier M. Nutrigenetics: Applying the science of personal nutrition. Academic Press, 2013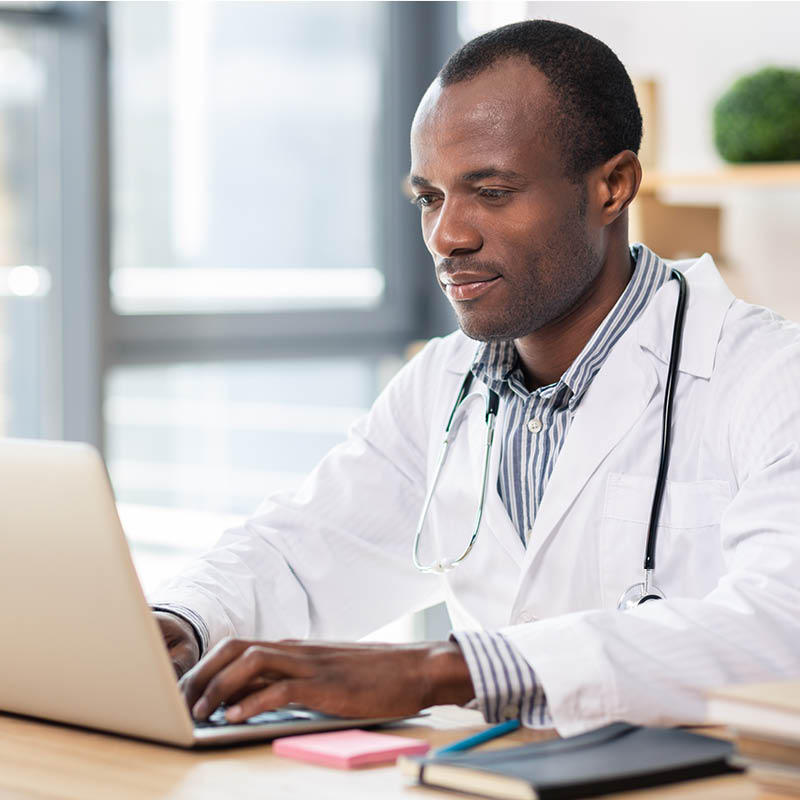 Validity and Clinical Utility
Apply specific, validated diagnostic predictors to guide diagnosis and treatment for practical and effective use in diverse patient populations. The session addresses the need to understand the patient clinical context and appropriate application with intention of optimizing nutritional needs and improving outcomes.
Supplemental Reading Materials
Module 1
Welcome package.
Textbook Chapters 1-3
Modifying Cardiovascular Risk Factors.
The impact of variants is much easier to investigate than the impact of many other factors since the DNA sequences in our genome do not change. This session provides an overview of how to utilize nutrigenomic knowledge regarding specific genetic variant information to diagnose underlying health conditions and guide individually appropriate nutrition counseling to resolve such conditions.
Supplemental Reading Materials
Ethics, Consent, and Privacy
Learn about ethical issues and legal principles for guiding the proper use of genetic data while not compromising on confidentiality and discrimination. A guide to navigating the various complex and often complicated ethical issues surrounding the handling of individual genetic. Issues ranging from obtaining informed consent, data protection, and the duty to warn patients and others are dealt with in this session of the course.
Supplemental Reading Materials
Module 3
Textbook Chapter 8
Read: Uninformed consent in nutrigenomic research. Janssens ACJ et al. Eur J Hum Genet 2017;25(7):789-790​
ApoE genotype, lipid profile, exercise, and the associations with cardiovascular morbidity and 18-year mortality. Dankner R, Ben Avraham S, Harats D, Chetrit A. J Gerontol A Biol Sci Med Sci 2019 Oct 4. pii: glz232
Genetically Informed Nutrition Guidance
Complex biological information can be used to better estimate individuals' nutrition requirements and tolerances in practice. Emphasis is placed on strict professional standards and guidelines to counseling patients efficiently and effectively on implementing evidence-based precision nutrition recommendations to improve the clinical conditions important for them and to optimize overall medical care.
Supplemental Reading Materials
Module 4
Textbook chapter 4 ​
Semenova EA et al., The association of HFE gene H63D polymorphism with endurance athlete status and aerobic capacity: novel findings and a meta‑analysis. Eur J Appl Physiol. 2020 Jan 22 PMID 31970519​
Obtaining and Using Genetic Information
Accurate DNA data is essential in precision nutrition. There is an urgent need for providers to understand how to test the effectiveness and accuracy of genetic information especially with the rise of Direct-to-Consumer Genetic Testing. Obtaining, utilizing, and document precision nutrition information for individual patients to ensure that treatment recommendations and outcomes can be tracked, monitored, and measured without compromising personal privacy.
Supplemental Reading Materials
Module 5
Textbook, chapter 6 ​
Lotta LA et al., Human gain-of-function MC4R variants show signaling bias and protect against obesity. Cell 2019;177(3):597-607​
Dietary supplements
Use precision nutrition biomarkers and algorithms to guide individual patients optimize the use of dietary supplements when appropriate for critical important nutrients in patients who cannot get enough from food alone. 
Supplemental Reading Materials
Module 6
Textbook chapter 5 ​
Vitamin D supplementation to prevent acute respiratory infections: individual participant data meta-analysis.​
Martineau AR et al. Health Technology Assessment 2019,23,(2)https://www.journalslibrary.nihr.ac.uk/hta/hta23020#/abstract
Genetically Informed Lifestyle Balance
Use precision nutrition biomarkers and algorithms to guide individual patient nutritional choices and help them achieve individually appropriate targets for micronutrient, macronutrient, and energy balance. Finding out about the patient's risk and which foods are unsafe to consume is pertinent to the practice of precision nutrition.
Supplemental Reading Materials
Module 7
Study: – Cardoso-Silva D, Delbue D, Itzlinger A, Moerkens R, Withoff S, Branchi F, Schumann M. Intestinal Barrier Function in Gluten-Related Disorders. Nutrients 2019;11(10). pii: E2325 PMID 31581491​
Read: – Fasano A. All disease begins in the (leaky) gut: role of zonulin-mediated gut permeability in the pathogenesis of some chronic inflammatory diseases. F1000Res. 2020 Jan 31;9. pii: F1000 Faculty Rev-69 PMID 32051759
Working with Individual Behavioral Dispositions
Identify how genetic predispositions contribute to compliance barriers for which more targeted strategies may support behavioral change.
Supplemental Reading Materials
Module 8
Study: – von Holstein-Rathlou S, Gillum MP. Fibroblast growth factor 21: an endocrine inhibitor of sugar and alcohol appetite. J Physiol 2019 Jul;597(14):3539-3548   PMID 30921473​
Read: – Watson HJ et al., Genome-wide association study identifies eight risk loci and implicates metabo-psychiatric origins for anorexia nervosa. Nat Genet 2019;51(8):1207-1214 PMID 31308545
Latest developments in precision nutrition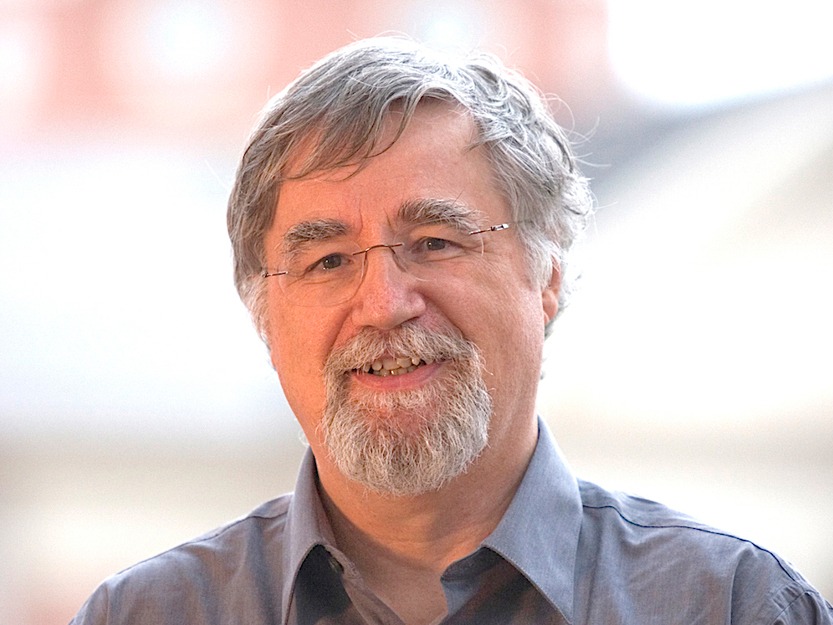 Martin Kohlmeier, MD, PhD
Professor of Nutrition
Director, Human Research Core
& Nutrigenetics Laboratory
UNC Nutrition Research Institute
Professor, Department of Nutrition
University of North Carolina at Chapel Hill
mkohlmeier@unc.edu
704-250-5023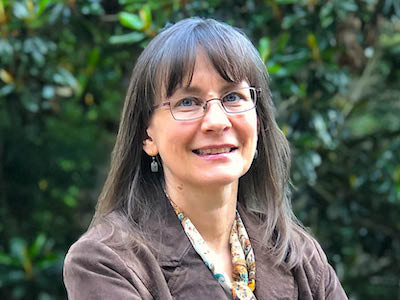 Kelly Adams, MPH, RDN, LDN
Medical Nutrition Consultant
Ms. Adams specializes in training clinicians to integrate nutrition and lifestyle counseling into patient care. She is developing innovative approaches for physicians to apply focused precision nutrition guidance in practice.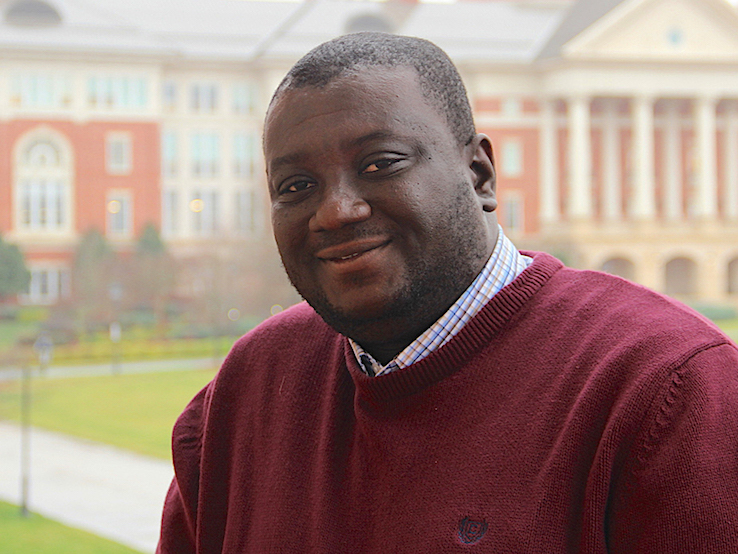 Emmanuel Baah, MD, MPH
Postdoctoral Research Associate
Dr. Baah's areas of interest include genetic epidemiology, nutrigenomics, and nutrigenetics. He currently works with Dr. Kohlmeier to strengthen training programs in precision nutrition, particularly for physicians.
ebaah@unc.edu
704-250-5041